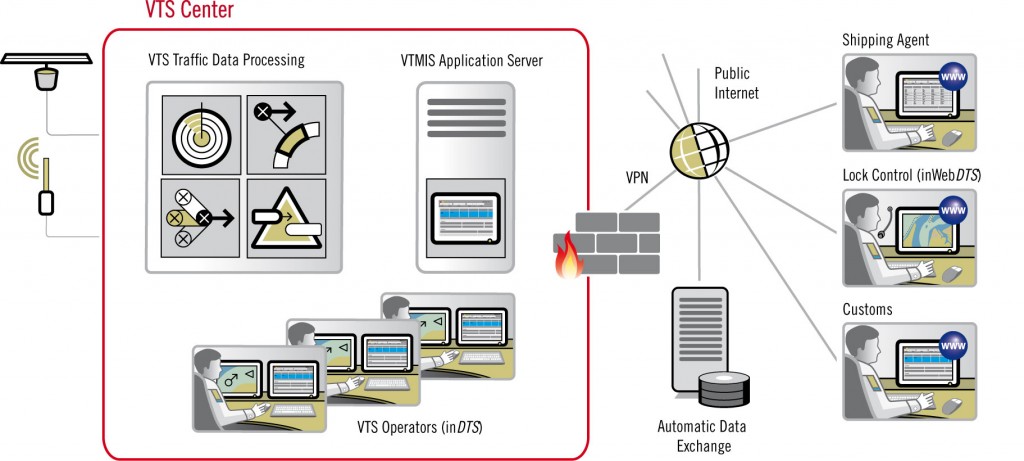 With rising waterborne transport, at seas or on inland waterways, guidance and management of this traffic is indispensable. Increased requirements for security at "blue" borders or at critical infrastructure installations such chemical plants at rivers or windfarms also raise the need for high performance surveillance of water areas.
inVTS systems offer cost efficient all-in-one packages for the installation at the operators workstation that allow surveillance of small or medium sized areas, or for customers who need only part of the information detected by a larger CSS or VTS system .
inVTSbox, inVTScompact and inVTSflex offer fitted solutions and can be connected seamlessly to one respective more sensor sites existing. These systems are suited for surveillance and remote control of a bascule bridge, lock, specialized port terminals as well as for sea space monitoring around an offshore installation. The display options extend from simple laptop application up to large screen format with split screen or touch screen.
Authorities or logistics companies who need knowledge about certain transportation data use inVTMIS to gain access via internet and VPN to parts of the information provided by an existing VTS system. inVTMIS is a state-of-the-art application web server with a variety of additional modules for dedicated information sub domains such as static, dynamic and voyage related ship data, port and cargo operation data, as well as environmental information and general reports.